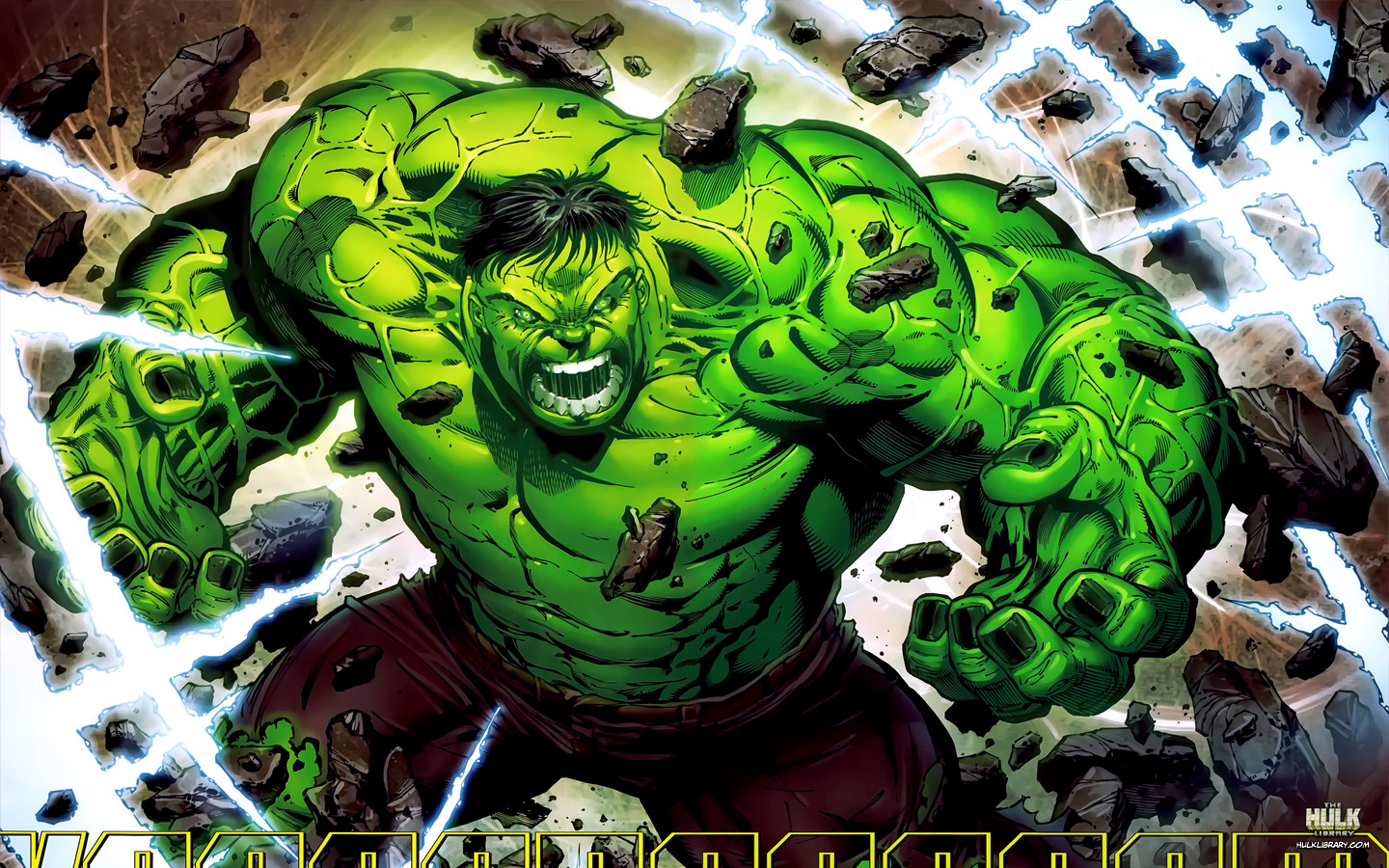 Film Crit Hulk offers some of the most detailed, insightful film criticism on the web. But there's a catch…
Hulk Shouts
HULK HAS TALKED ON AND ON ABOUT HOW MUCH SOUND IS "THE ACTUAL VISCERAL EXPERIENCE OF MOVIES," AND THAT IS VERY MUCH TRUE, BUT THAT STATEMENT IS NOT TO DOWNPLAY THE STUNNING IMPORTANCE OF CINEMATOGRAPHY THAT CONVEYS BOTH INFORMATION AND FEELING TOO.
Blech. I understand that he's a half-ton, gamma-irradiated super being, but that's really unpleasant.
So during a particularly fierce procrastination session I developed a cure for Hulk:
Hulk has talked on and on about how much sound is "the actual visceral experience of movies," and that is very much true, but that statement is not to downplay the stunning importance of cinematography that conveys both information and feeling too.
Much better, right?
Installing the Cure
The cure is a bookmarklet that uses Javascript and regular expressions to de-gamma-irradiate Film Crit Hulk and turn him into Film Crit Bruce Banner. He still has a few grammar issues, likely due to brain damage, but I personally find him a lot more pleasant.
You can install the cure by dragging the link below to your bookmarks bar. It looks like this in Chrome.
Then just visit a Film Crit Hulk article (here's a good one) and click the bookmarklet.
---
Update
05/02/2015 - Film Crit Hulk has moved to a new website. I've updated the bookmarklet to work on the new site. I've also gotten rid of the old, more complicated bookmarklet that tried to fix Hulk's goofy grammar.
---
Shameless Self-Promotion
This post is getting a lot of attention recently thanks to links from John Siracusa and Chris Kluwe. If you like my bookmarklet, you can follow me on Twitter @simonganz. Thanks!
---