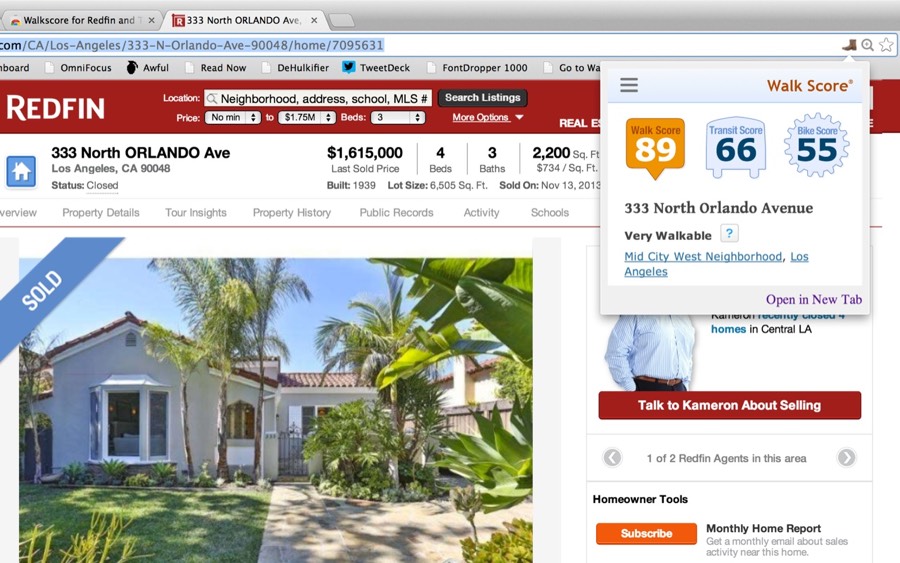 I've written a Chrome Extension to show Walk Score rankings on Redfin.
Background
Walk Score® uses Google Maps to calculate how walkable, bikeable, and transit-friendly a house or apartment is. Redfin.com is a real estate site that lists houses and condos for sale. I'm house hunting, so I've spent a lot of time bouncing back and forth between these two sites.
How to Use It
While browsing Redfin, clicking on the extension (or using the keyboard shortcut Alt+W on the Mac) pops up a small window displaying the Walkscore.com page for that house.
The extension also supports TheMLS.com, a site that real estate agents use to email listings to their clients.
How to Install
You can install the extension directly from the Chrome Webstore.
---